Food Manufacturing and Distribution Software that makes your growth easier!
Get your office, plant and warehouse connected.
We specialize in software for growing food manufacturers with as few as 6 users
Want to learn more about how to automate your plant and warehouse?
We wrote the book on it!
Minotaur partner Judith Kirkness is the author of Traceability for Food Manufacturers: How to be ready for blockchain. The book is a practical guide for food and consumer goods manufacturers on understanding barcodes, GS1 standards, EDI and technology options to track products into, around and out of your facility. With blockchain already a reality for various sectors of the food industry, Judith helps you understand what steps you can take now to prepare your plant.
While you can buy it on Amazon, why not just request your free copy today (in print or pdf, your choice); with our compliments for speaking with a Minotaur rep.
Minotaur Offers Software To Support Your Growth
From raw material purchasing, through receiving, warehouse movement, manufacturing, QA and traceability, inventory control & handheld warehouse management, to order entry/invoicing, EDI and accounting, Minotaur has you covered.
We love software, so you don't have to.
We a team of smart and experienced software professionals and we've been in this business for over 35 years. We offer a practical tool, configured to your needs and stay focused on what we are good at. We help you get the information you need connected to support your growth. If you have a unique need or process, we shine, as we developed the program and can make it work the way you want.
Not sure if your business is are ready for ERP?
Have questions? Contact us today.
Our strength is bringing information together so you can make more informed and timely business decisions.
Accounting and Management Reporting
No need for double entry with Minotaur. The program is equipped with powerful accounting capabilities, including a General Ledger, Accounts Payable and Accounts Receivable functionality and financial reporting. Since the accounting is completely integrated live to all other aspects of the program including purchasing, manufacturing and order entry/invoicing, Minotaur management reporting brings all the info together, so you can monitor profit margins of each item sold to each customer. Can your software do that?containerize
Manufacturing and Calculating Costs
Easily know your costs, yields, what raw materials you have and what you need to buy or make to meet your production plan & customer commitments. Creating an accurate and dynamic landed cost for your items means tying together freight, duty, brokerage, and extra costs from each receiving into the cost of your products. You save staff time and production runs more smoothly when you can record what is made on the floor. To make it easy, we offer weigh and label apps, and you can scan unit labels or containerize product into skids, producing pallet labels all while tracking lots and expiry dates.
Sales & Marketing  (Order Entry/Invoicing and Rebates)
Sales drives business growth. Getting orders right builds your reputation and saves on credits, bill backs and fines. Minotaur helps you manage sales from order to invoice and tracks commissions for brokers and rebate programs for your customers. Whether you receive orders by phone, fax, email, EDI (electronically) or through on the road sales reps, live inventory status, credit status, buying history and fast automated order templates by customer help you get it right every time.
From purchasing through manufacturing and storage, you'll come to trust the inventory numbers within Minotaur. Manage movement of items in one or multiple sites through workstation or tablet entry, EDI or by scanning with the Minotaur WMS (warehouse management system). Having control of your inventory means you can make better buying decisions and only buy what you truly need. Not just item counts, with Minotaur you can track expiry dates, lot numbers, allergens and more.
What else can the program do?
Lot and Serial Number Control with Barcode Label Generation
Lot and/or serial numbers can be read from barcodes on receiving or assigned when materials arrive. GS1-128 Labels can be printed for each unit, case and/or skid. Lot numbers are captured when raw materials are picked for production, so the lot numbers going into a batch or production room are tracked. Full track and trace and aggregation of unit into case etc.
Quality Control, Certificates of Analysis
Tracking QC information is a natural extension of lot tracking. Most QC testing is done on a batch basis. The ability to store the test results for producing Certificate of Analysis or just for GFSI or auditor record keeping, means you'll be able to quickly identify out of spec batches and review testing information should there be an issue.
Verified Traceability Matters
More than just a field for entering a lot number, Minotaur verifies every transaction to ensure it is possible. For example, Minotaur won't let you use a lot number you never received or had already consumed. We won't let you ship a lot number that you didn't make or ship more than you had in stock. Logical controlled transaction entries, catching issues while you can correct them.
Trace Forwards & Backwards in minutes
Trace all your item lot numbers one up and one down the supply chain. Traceability can include raw materials, interim lot numbers on WIP items & finished good items. Whether you need to recall due to a supplier raw materials issue or if you are performing a mock or actual recall of finished products, Minotaur is capable of providing a full history of each lot or serial controlled item.
Minotaur supports your growth…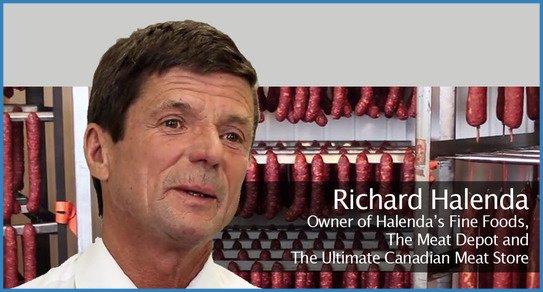 "We're now doing eight times the volume we did several years ago, with little to no increase in people cost. My investment in this solution was an absolute bargain!"
Richard Halenda, Owner
A Few More Minotaur Customers…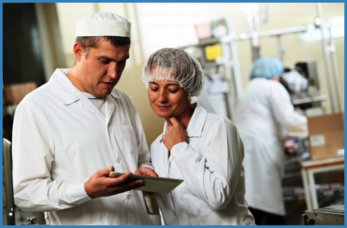 Whether you place the Minotaur system in a private cloud or on a server at one of your locations, Minotaur connects your office, plant, warehouse and mobile workers.